Genfind balancen – Yogaretræte for alle niveauer på Hørhaven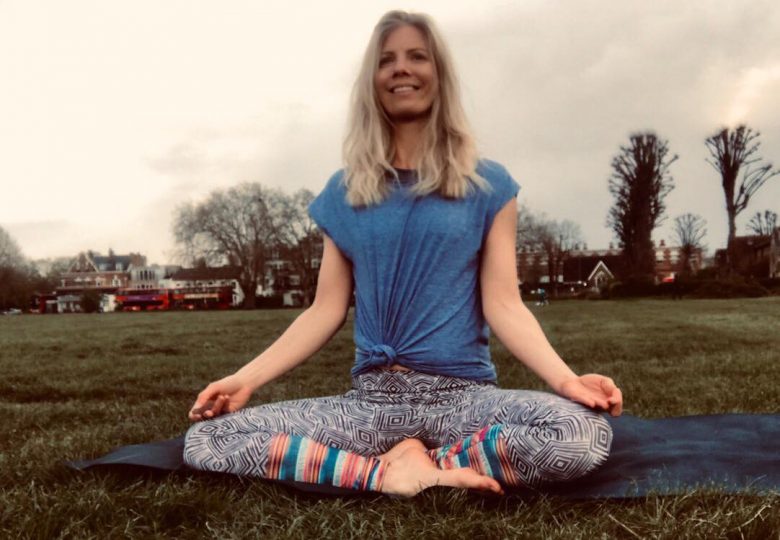 Kort utilgængelig
Dato/klokkeslæt Date(s) - 04/10/2019 - 06/10/2019Hele dagen
Lokation Hørhaven Bed & Breakfast
Kategori
Weekend-yogaretræte for alle niveauer på Hørhaven Dato: 4 oktober (aften) – 6 oktober (eftermiddag), 2019.
Køb billet her: Billetto
(See English version below the Danish description)
Kom og find, genfind eller oprethold balancen fysisk og mentalt med en afslappende og oplivende yogaferie på den smukke Hørhaven gård ved Tystrup Sø. I løbet weekenden er der med daglig yoga, natur, ro og lækker hjemmelavet økologisk mad rig mulighed for fordybelse og rekreation.
Under weekendens fire yogasessioner, der bliver guidet af yogainstruktør Signe Hansen, bliver der både chance for at få sved på panden og øge kroppens og sindets styrke og fleksibilitet. Vi byder alle niveauer velkommen, og hvad enten du er ny til yoga eller en dedikeret yogi, vil der være rig mulighed for at opleve og udforske nye sider af de fysiske asanas samt de seks andre trin i yogaens system. Der eneste, der kræves, er et åbent sind.
Se billeder fra vores tidligere retræte på: https://www.facebook.com/pg/hoerhavenbedandbreakfast/photos/?tab=album&album_id=815734295477586
Du bliver tilbudt: Fire (75-90 minutters) yoga sessioner. Lækker hjemmelavet mad (delvist baseret på økologiske produkter fra Hørhavens egen produktion) med mulighed for at vælge vegetarisk eller vegansk kost. Overnatning i Hørhavens hyggelige lejligheder og værelser. Natursmukke omgivelser og landidyl.
Yogasessionerne: Retrætes yogasessioner vil blive guidet af Signe Hansen, der til daglig bor og underviser i London. Signe har trænet og praktiseret med nogle af Londons bedste yogavejledere og hendes uddannelse fra henholdsvis Power Yoga Company og Insight Yoga Institute reflekterer hendes tilgang til yoga, der både fokuserer på den fysiske side af yoga og den altomfattende filosofi bag. Hendes undervisning er baseret på troen på, at vi gennem en helhjertet udforskning af alle yogaens aspekter kan finde den bedste udgave af os selv. I London underviser hun på alle niveauer i yogacentre og på ambassader såvel som væresteder for hjemløse.
Timerne på retrætet vil repræsentere Signes tilgang til yoga med dynamiske, opløftende og udfordrende Vinyasa Flow timer og afslappende og meditative yinsessioner. Timerne vil så vidt muligt blive tilpasset deltagernes niveau. Er der ikke-dansk-talende deltagere, vil undervisningen foregår på engelsk.
For mere information og klientudtalelser se: www.yogaeverywhere.co.uk
Foreløbigt program:
Fredag: 15-17.00: Ankomst 17.30: Retrætestart med en slow-flow Vinyasa introduktion. 19.00 Velkomstmiddag og introduktion.
Lørdag: 8.00: Morgenmad 10.30 Dynamisk og opløftende Vinyasa Flow (75-90 minutter) 13.00:Frokost Eftermiddag: Afslapning i Hørhavens hyggelige pejsestue, gåture, kanoturer på Tystrup sø, meditation, eller hygge med gårdens dyr og beboere. 17.00 Afslappende og meditativ Yinsession. 19.00 Aftensmad
Søndag 8.00: Morgenmad 10.30 Yin Yang yoga (Dynamisk og opløftende Vinyasa Flow og Yin yoga) 13.00:Frokost Afslutning.
Pris for retræte med overnatning i trepersoners lejlighed: 1800kr
Pris for retræte med overnatning i privatværelse i treværelseslejlighed (delt toilet med lejlighedens andre beboere): 2700kr
Pris for to personer i delt privatværelse i treværelseslejlighed (delt toilet med lejlighedens andre beboere) 4000kr.
Der udbydes også et begrænset antal billetter til dagsretræte om lørdagen uden overnatning. Prisen er inklusiv måltider. Pris 800kr
For spørgsmål vedrørende retrætet kontakt: info@hoerhaven.com For spørgsmål vedrørende yogatimerne kontakt: signe@yogaeverywhere.co.uk
Husk at du ikke er tilmeldt kurset for du har meldt dig til via linket til billetto: https://billetto.dk/e/weekend-yogaretraete-for-alle-niveauer-pa-horhaven-billetter-369354
English version
Re-balance your mind and body
Weekend yoga retreat at Hørhaven, Denmark (for all levels) Date: 4 October (afternoon) – 6 October (Afternoon), 2019.
Buy your ticket here: Billetto
Join us to rebalance your body and mind with a reviving and restoring yoga retreat at the beautiful Hørhaven farm B&B at Tystrup Lake. With daily yoga classes, beautiful natural surroundings, tranquillity and delicious organic food, the weekend will offer the perfect settings for reflection and recreation.
The yoga retreat will include a total of four yoga sessions, which will, guided by yoga instructor Signe Hansen, increase the strength, and flexibility of both body and mind. We welcome all levels, and both dedicated yogis and newcomers will get plenty of opportunity to experience and explore new facets of the physical asana practice as well as the all-encompassing philosophy behind it. All that is required is an open mind.
See images from our previous retreat on: https://www.facebook.com/pg/hoerhavenbedandbreakfast/photos/?tab=album&album_id=815734295477586
In short the retreat will include: Four 75-90 minute yoga sessions. Delicious organic food (partly based on products from Hørhaven's own organic farm and vegetable garden) with vegan and vegetarian options. Accommodation in Hørhaven's quintessentially "hyggelige" flats and rooms. Beautiful natural surroundings and friendly farm animals, including dogs, and cats.
The yoga sessions: The retreat's yoga classes will be guided by Signe Hansen, who's an experienced yoga teacher living and teaching in London. Signe has practised and trained with some of London's best teachers, and her teacher training from the Power Yoga Company and the Insight Yoga Institute reflects her approach to yoga, which focuses both on the fun and physical asana practice and the all-encompassing philosophy behind it. Her love for yoga is based on the belief that we, through a wholehearted dedication to all of the eight limbs of yoga, can discover the best version of ourselves. In London, she teaches in a variety of venues including studios, embassies and a daycentre for the homeless and mentally ill.
The retreat's classes will reflect Signe's approach with a mix of dynamic, fun and energising Vinyasa and meditative and restorative yin.
For more information and client statements see: www.yogaeverywhere.co.uk
Schedule:
Friday arrival 15-17.30 17.30 Retreat start with a slow-flow Vinyasa introduction class. 19.00 Welcome dinner and introduction.
Saturday: 8.00 Breakfast 10.30:Morning: Dynamic and reviving Vinyasa Flow 13.00 Lunch Afternoon: Free relaxation, board games etc. in Hørhavens cosy fireplace lounge or beautiful garden, walks, canoeing on the lake, or a bit of animal therapy with the farm's friendly birds, dogs, cats, and other animals. 17.00: Restoring and meditative Yin session. 19.00 Dinner
Sunday: 8.00 Breakfast 10.30:Morning: Reviving and restoring Yin Yang Flow 13.00 Lunch Goodbyes.
Hørhaven is a small organic free-range farm focused in biodiversity, sustainability and animal welfare. As a guest at Hørhaven B&B, you can help with the daily tasks tending the garden and feeding animals. The B&B is located in a natural preserve with land facing Tystrup Lake, possibly one of the most beautiful sceneries in Denmark. Completely undisturbed at the end of its own cul-de-sac road, the farm is the very epitome of tranquillity and natural bliss. In its surroundings, guests will find the Baunehøj, a historic viewpoint with views of the beautiful lakes, grassing animals and large forests.
The bed and breakfast is located in a beautiful thatched wing of the farmhouse across the charming courtyard and consists three separate flats.
Getting there: Hørhaven is located approximately 20 minutes drive outside the historic town Sorø. Sorø is easily accessible by train from Copenhagen and Copenhagen Airport (approximately 60 minutes). We offer free pickup at the train station.
Prices: Yoga retreat with accommodation in shared three-bed flat: £220
Yoga retreat with accommodation in private bedroom in two-bedroom flat (bathroom shared with the other occupants of the flat): £320
Yoga retreat with accommodation for TWO people in private bedroom in two-bedroom flat (bathroom shared with the other occupants of the flat): £480
We also have a limited number of spaces open for participants who wish to take part in just one day (the Saturday). Price for the Saturday day retreat: £95 (includes food and classes but no accommodation or transport.)
Please email: info@hoerhaven.com to book your space.
Any questions, please don't hesitate to get in contact: For questions or to book the retreat email: info@hoerhaven.com For questions about the yoga Email: signe@yogaeverywhere.co.uk Phone: + 44 0750 736 2028